Skip to Content
Affordable Vision Correction Options at Pocono Eye Associates
Many patients seeking treatment for nearsightedness, farsightedness, presbyopia, and astigmatism want a simple, relatively inexpensive means of correcting the problem. Pocono Eye Associates caters to these patients by providing glasses and contact lenses. If you live in East Stroudsburg, Tobyhanna, Brodheadsville, or elsewhere in the Pocono Region and need to have glasses or contacts prescribed or your current prescription refilled, contact Pocono Eye Associates today. We can schedule a consultation with one of our doctors to help you enjoy renewed vision.
Glasses
Glasses treat refractive problems (myopia, hyperopia, presbyopia, and astigmatism) by focusing light more precisely on the retina. They are one of the most affordable and widely used treatments for these eye problems. At our in-office optical shop, we provide custom-made monofocal, bifocal, progressive bifocal, multifocal, and transition lenses that can fit any patient's unique visual needs. We also provide an array of attractive frames so that patients can choose the frames that best fit their appearance and preferences. We offer competitive pricing with excellent quality. Our frame lines include:
Oliver Peoples
Silhouette
Ray-Ban
Vuarnet
Alain Mikli
Nike
Flexon
Calvin Klein
Nine West
DKNY
Maui Jim
Diane Von Furstenberg
Bebe
Kate Spade
Banana Republic
BCBG
Nautica
Vera Bradley
Carrera
Liz Claiborne
Fossil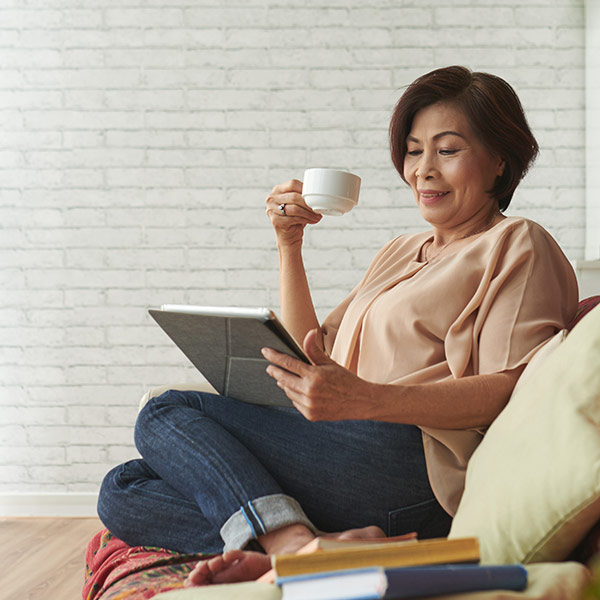 Contact Lenses
Like glasses, contact lenses correct myopia, hyperopia, presbyopia, and astigmatism by improving the focusing of light onto the retina. Many patients choose contact lenses in addition to glasses because they do not interfere with sports and other activities. It is also prudent to have glasses as a backup for situations where contact lenses are not able to be worn. Pocono Eye Associates provides several types of contact lenses, including soft, rigid gas permeable (RGP), extended wear, and disposable contacts, as well as custom contact lenses for special corneal diseases. Our knowledgeable staff seeks to ensure that patients are comfortable in their knowledge, handling, and care of their contacts. For patients who would like to try something different, we also provide a variety of colored lenses as well as novelty contacts. If you are considering contact lenses, contact Pocono Eye Associates to schedule a consultation with one of our optometrists.
Our In-Office Optical Shop and Contact Lens Dispensary
Each of our offices has an in-office optical shop and contact lens dispensary, where patients can receive prescription glasses and choose their frames, all with the convenience of a one-stop-shop. Patients enjoy being able to receive their prescriptions and pick up their eyewear at the same office location, without having to travel to off-site optical shops. Our professional staff can fill your prescription, make repairs, and answer your questions about your eyewear.
Contact Pocono Eye Associates
Pocono Eye Associates is pleased to provide outstanding eye care for patients in Northeastern Pennsylvania. If you live in East Stroudsburg, Tobyhanna, Brodheadsville, or elsewhere in the Pocono region and are considering obtaining glasses or contact lenses, contact Pocono Eye Associates. Our professional opticians will help you choose the best eyewear for your vision needs.
Reviews
I had a traumatic injury to my eye and called to be seen on an emergency basis on a Friday despite that I wasn't an established client. The receptionist was kind and thorough. The office was clean, and the doctor and technical staff were very professional. There was very little wait-time on both my initial and follow-up visits. Highly recommended.
If I hadn't gone to them I'd still be wearing glasses. First ophthalmologist I saw didn't even tell me that there were toric implants that correct my astigmatism available for my cataract surgery. Thank goodness for Pocono Eye!
The service here was really great! The doctor was very cautious about dilating my eyes once he discovered I have narrow angles, which made me felt I was in good hands. Would highly recommend!
I have never had an issue here. I've been going numerous years now. Even when they did not accept my insurance I would come here. I have pressure issues with my eyes and they have been amazing with keeping it in check. The turn around with the nurses is high now but what matters to me is the Dr. I have nothing but positive things to say about Dr. Negvesky.
I have been going here for years. Both Dr. Young and Dr. Pyle are great. Very knowledgeable. I wouldn't trust anyone else with my eyes!
I came in to have my eye glases adjusted and a lense put back in place. They had everything done in 15 minutes, we're quick to serve, and very polite. They didn't even charge for anything! Very happy customer!
Your Go-To Source for High-Quality Eye Care