Skip to Content
About Pocono Eye Associates
Pocono Eye Associates, Inc. has been in practice for over 40 years, providing outstanding eye care from our team of skilled ophthalmologists and optometrists. We began as a small ophthalmology practice in the Cresco area and have since grown into a thriving eye care facility that attracts people from East Stroudsburg, Tobyhanna, Brodheadsville, and all over the Pocono region. Our doctors' expertise and top-notch training, our patient-first approach and our longstanding service to the Northeastern Pennsylvania area have earned Pocono Eye Associates the esteem of patients and colleagues alike. We invite you to contact our office to learn more or to schedule a consultation with our remarkable eye care team.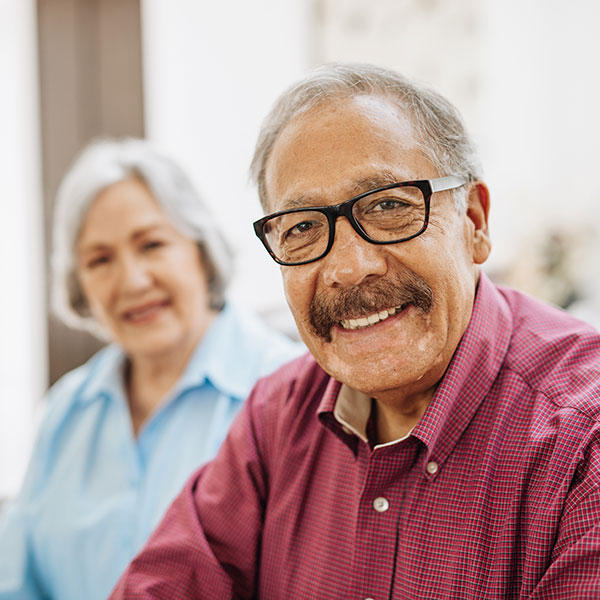 Our Practice
Pocono Eye Associates currently has three offices – conveniently located in East Stroudsburg, Tobyhanna, and Brodheadsville – that are easily accessible from all over the Pocono region and the Lehigh Valley. Each office is a state-of-the-art facility. We provide refractive surgery, cosmetic procedures, and general ophthalmology, with treatment options ranging from comprehensive eye exams to laser eye surgery. Each facility has an in-office optical shop and contact lens dispensary where patients can choose their frames and receive prescription glasses and contact lenses without having to make extra trips to outside specialists.
History of Pocono Eye
Pocono Eye Associates was founded in the Cresco area in 1972 by ophthalmologist Carl B. Weiss, M.D., who originally called the practice "Carl B. Weiss, P.C." The practice relocated to East Stroudsburg in the following year. In 1975, ophthalmologist Joseph B. Conahan, M.D. joined the practice, and Pocono Eye Associates, Inc. was established.
In 1986, Pocono Eye Associates relocated again within Stroudsburg, and within the next decade, the following ophthalmologists joined the practice: Mark P. Gotchel, M.D. (1986), Harry P. Saras, M.D. (1991), and Douglas A. Young, M.D. (1995).
The practice opened its first satellite office in January 1998 in Mt. Pocono, Pennsylvania, and in fall of 1998 it relocated its main office for the third time to Plaza Court in East Stroudsburg, the current location of our East Stroudsburg office. Ophthalmologist Gerald J. Negvesky joined Pocono Eye Associates in 2000. A second satellite office was opened in 2003 in Brodheadsville, Pennsylvania when Pocono Eye Associates acquired the optometric office of Robert B. Fleming, O.D. who joined the practice along with Harold B. Wagner, O.D. Optometrist Derek J. Pyle O.D. joined the practice in 2004.
During 2009, Ophthalmologist Garth J. Willis, M.D. and Optometrist Shaelan McCormick, OD joined the practice.
In 2016 we welcomed Dr. Ethan E. Payne, M.D., completing the Pocono Eye Associates team.
Our Mission Statement
"The Patient First" has been our philosophy for over forty-two years. We are available 24/7 for our patients and are committed to providing excellence through state-of-the-art medical and surgical eye care for the people of the Pocono region.
Contact Us
Pocono Eye Associates is pleased to provide patients with outstanding, comprehensive eye care at our state-of-the-art facilities. To learn more about Pocono Eye Associates, our team of doctors, and our unique approach to eye treatment, contact our office today.
Your Go-To Source for High-Quality Eye Care